FAQ
Is therapy right for me?

I am of the belief that everyone could benefit from therapy at some point in their lives. Therapy is a place to process your experiences, heal from your pain, learn more about yourself, address things you'd like to change, learn valuable skills, and grow as a person. If any of this sounds interesting, therapy might be right for you.

Do you prescribe medication?

I do not prescribe medication. Doctors (MDs and DOs), physician assistants, and nurse practitioners are the only clinicians who can prescribe medication. During the course of our work together, should you and I decide you may benefit from a medication evaluation, I will gladly coordinate with your provider with your consent. Not everyone in counseling needs meds, but they can be very helpful and effective for some. There's no shame in needing medication.

How long do I need to stay in counseling?

Counseling can look different for each client, and there is no "right" or standard amount of time you must remain in counseling to see change. Some clients may only need a few sessions to achieve their goals, while some require months or even years of counseling.

When are you available for sessions?

I offer appointments Monday through Thursday between 9 am and 3 pm (all times Central).

I don't live in Texas. Can I work with you?

While my practice is online, I currently can only treat Texas residents.

Can I remain anonymous?

No. Legally and ethically, I cannot treat you without knowing your identity.

Do you use Skype/Facetime?

Skype and Facetime are neither secure nor HIPAA-compliant, so I do not use them in my practice. I utilize an online platform called SimplePractice, which provides secure, HIPAA-compliant video.

Do you see couples?

No, I only see individuals at this time.

What forms of payment do you accept?

Visa, Mastercard, American Express, and Discover are all accepted.

What do I need for online counseling?

For video, you'll need a computer or smartphone with video capability and a good internet connection. For phone, you'll just need a phone and reliable signal.

Can I use my HSA or FSA to pay for this?

I accept both, but check with your employer or insurance provider to be certain counseling is covered under your plan.

How do I get started?

You can schedule a free 15-minute phone consultation with me below.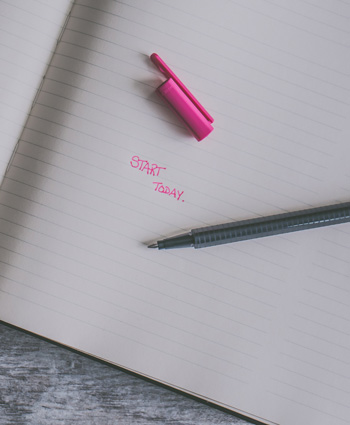 The following are not appropriate for use in emergency situations or for seeking therapeutic guidance.
To schedule a free 15-minute consultation, use the button to the right. If you have any questions about services or want to schedule an appointment, then please use the form below or call me at 903-502-0515.
You can expect a response from me within 24 business hours.
(Please check your spam folder if you do not hear from me.)